Content
New Products
New Products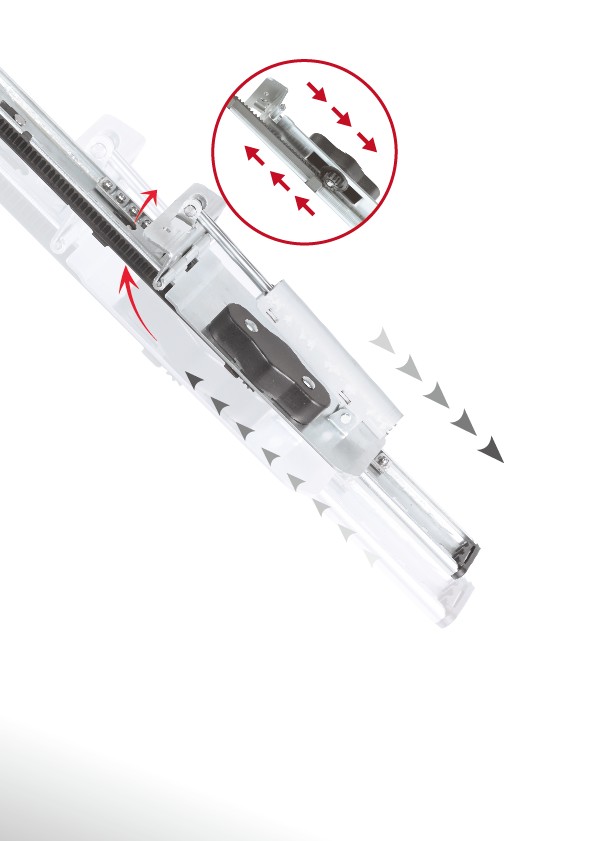 The new lifting soft close system has been much improved with integrated rack and pinion mechanism. The new system perfects the lifting door open and close motion at any possible angle, and redefines and expands the hanging cabinet application by allowing users to retract the cabinet front, and rest it on top of the cabinets to save more headroom, and providing an easy, effortless, silent and soft dropping while shutting the door close. The door shutting motion will remain smooth and perfect even when you lift and drop the door in vertical direction, which is a revolutionary function to the hanging cabinet application.
This new lifting soft close system is built not just for office environment, but also interior design for residential areas and commercial space. Most of the lifting systems available in the market place might perform silent and soft door close, but only in certain angle and direction. Repon's lifting system is the first one in the world challenges this limitation, and incorporates the rack and pinion mechanism to enable vertical soft door close motion in the industry. Our aim is to furnish the designers or engineers a brand new perception regarding the hanging cabinets, and hopefully inspires more ideas to design the hanging cabinets into their projects.
The system is set to support the door loading around 12kgs ( 25lbs ). For heavier door loading, thanks to the flat mount design, there is no need to use different grade of damper. All you need to do is purchase additional slides till the door drop motion meets your requirement.
#2018 Taiwan Excellence Award
#NAN JUEN International
#REPON