Content
New Products
New Products
2018-07-31
The repon's champion product
Congratulations to France!
2018 FIFA WORLD CUP in Russia is finished. For the second time in history, France will be returning home from the FIFA World Cup with a gold trophy in tow.France is the champion in 2018 FIFA, what about in Repon products? Let me introduce our best selling--- SOFT CLOSE BALL BEARING SLIDE.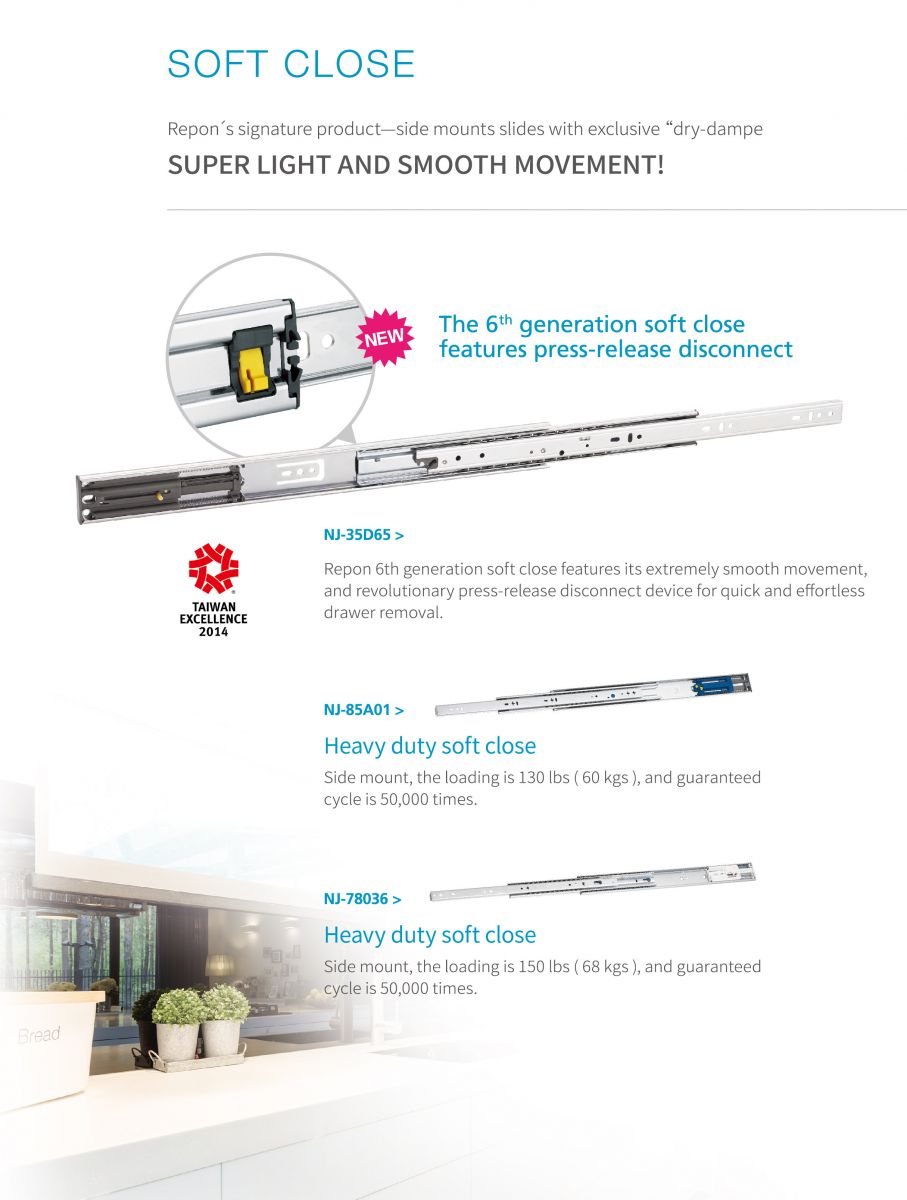 Our NJ-35D65, three members full extension slide with loading 45kgs (100lb), also awarded 2014 Taiwan Excellent. We also have other choices for heavies demands, such as NJ85A01 loading 60kgs (130lb) and NJ78036 loading 68kgs (150lbs).

Welcome to contact us for any products demand or questions!
** website : WWW.REPON.COM.TW **