Content
2018-07-31
Safety at Work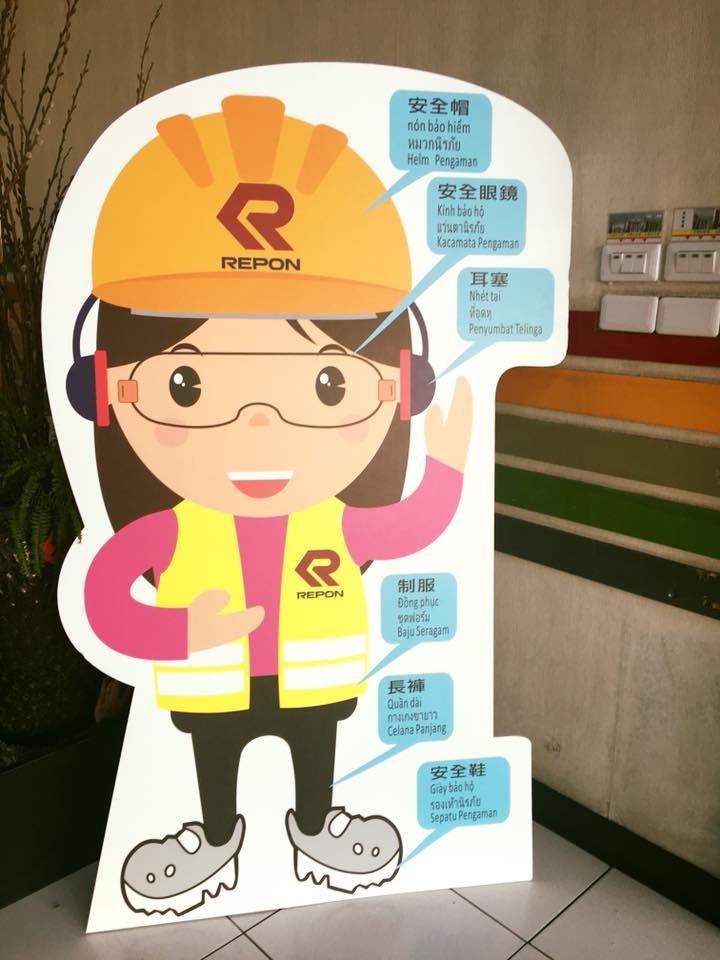 Before enter to the production area, have you noticed the cute life-sized cardboard cut-out?
This is a warm reminding from Repon HR for the safety during working hours.
As a member of REPON family, please be sure to pay attention on the safety equipment requirement.

* be sure to wear helmet when using fork lift & automatic lift.
* must wear safety glasses during stamping process to avoid tiny steel dust spraying into your eyes.
* be sure to wear earplugs to protect your ears when you are in the noise area above 85db.
* wear uniform in the factory area to identify employee or visitor.
* wear trousers to avoid steel incised wound.
* please wear steel-toe safety shoes to avoid the injury from heavy hits

be sure to stay safe at work is the necessary promise for your happy family.
** For related product requirements and problems, please visit the official website www.repon.com.tw
** For small purchases, please visit PChome Store (http://www.pcstore.com.tw/repon/)
#REPON
#Safety at Work